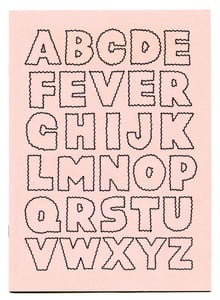 £

2.00
32 pages (price includes shipping)
Inside...
- Behind the blogs: the creators of Manystuff and It's Nice That
- Fever Zine hits the RCA, the V&A Fete and London Zine Symposium
- The burgeoning success of music search engine Hushie.com
- Changing the world, one letter at a time: Hello! You There!
- Pecha Kucha creator Mark Dytham reveals his plans for the format
- Alternative fashion weeks and their growing global impact
- New indie titles Turbochainsaw and Good Vs Evil
- Rising star of animation, Julia Pott shares her influences
+ more...